The Fantastically Fast Fixers who Fix IT First Time
Experience the Difference
Contact Options
Phone: 06 - 867 2667
Fax: 06 - 867 2668

Mobile:
Ian 027 - 258 8879


E-mail:
General Enquiries:
Ian@computerz.co.nz

273 Gladstone Road
GISBORNE
NEW ZEALAND


PRICES AND SPECIFICATIONS SUBJECT TO CHANGE WITHOUT NOTICE
Computerz and More LtdŽ, Webpage4UŽ, Gisborne.New Zealand. Copyright Š2012. http://www.webpage4u.co.nz All rights reserved
Errors & omissions are excluded.Images are representative only and actual products may differ. All trademarks, brands and product names remain the property of their respective owners.


We have also secured the domain
http://www.computerz.kiwi.nz

to better reflect that we are a 100% KIWI company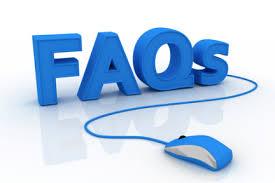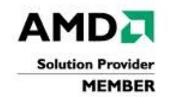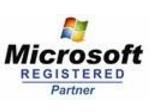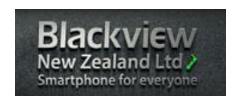 IP Wireless WIFI/LAN Camera with Night Vision and Pan/Tilt Motors


SPECIAL PRICING - LIMITED QUANTITIES - NEVER TO BE REPEATED PRICING

An integrated wireless IP Camera solution
- Combines a high quality digital video camera with network connectivity and a web server to bring to your desktop from anywhere on your local network or over the Internet
- The basic function is transmitting remote video on the IP network. The high quality video image can be transmitted with upto30fps speed (QVGA)
- You can use this to monitor some special places such as your home and your office. - Also controlling the managing image are simple by clicking the website through the network
- Powerful high-speed video protocol processor
- High-sensitivity upto 15fps(VGA) CMOS sensor
- Resolution: upto 640 *480(VGA), 320*240(QVGA)
- 11-LED IR night vision (Range: upto10m)
- Multi-level users management and passwords definition
- Embeded Web Server for users to visit by IE (or firefox with IE tab plug-in)
- Supports wireless network (Wi-Fi/802.11/b/g) mobile
- Supports PPPOE, Dynamic IP (DDNS) and UPnP LAN and Internet (ADSL,Cable Modem)
- Giving alarm in cause of motion detection
- Supports one-way (I/O) alarm connection
- Supports one-way Audio surveillance
- Supports image snapshot
- Supports multiple network protocols:HTTP/TCP/IP/UDP/STMP/DDNS/SNTP/DHCP/FTP
- Supports remote system update
- Package included:
- 1 * Wireless IP Camera
- 1 * Wi-Fi Antenna
- 1 * Power Adapter (100-240V AC)
- 1 * Driver CD
- 1 * Mounting bracket
- 1 * English User Manual

Please note that ANY orders received may be on a 21 Day delivery cycle.

Product that is usually in stock will be processed on a daily basis as stock levels allow depending on the speed of your deposit and delivery address email advice. If we have stock those that have paid their freight and supplied a delivery address will be supplied first.
You are on the Bartercard Page 4